Helping employers manage redundancies by coaching employees to find new roles
Helping employees facing redundancy find and successfully transition to a new job / role
What makes DNA Outplacement different is that we don't just do career coaching, we use our extensive and trusted recruitment network in the digital, marketing, creative & tech worlds to help find and place employees into new roles.
We provide career transitioning coaching delivered through a variety of formats. Employers can choose from group sessions, tailored 1:1 support and also offer employees access to online resources. We can put together a package to suit your needs, which may be a combination of all 3.
Our team includes market specialists and a careers coach with an extensive experience supporting professionals in career transitions.
As experts in recruitment, our DNA outplacement service is the perfect choice to coach employees facing redundancy and help them successfully find and transition to a new role.
---
Choose outplacement to support employees facing redundancy
DNA Outplacement features
Group Workshops
Workshops can be set up for groups covering key areas such as goal setting and new job search process.
1:1 sessions
Employees can be offered 1:1 sessions with an appointed recruiter if required.
New job opportunities
Introduction to potential new roles through DNA's extensive network of global brands.
CV advice
Tips on how to tailor CVs and ensure information is relevant, measurable and specific.
Interview skills
Tips on interview and presentation skills and how best to engage potential new employers.
LinkedIn skills
Best practice for LinkedIn profiles, personal brand building and how to approach potential new employers.
Get the best view of your next team member
DNA Benefits
EXPERIENCED CAREER COACHING
Comprehensive career transition information delivered by experienced DNA careers coach to guide employees towards a successful new role.
EMPLOYEE WELLBEING
Reduce conflict potential by outsourcing the career transition support element to limit employee / employer communication during difficult times such as being made redundant.
DIVERSITY & INCLUSION
We pride ourselves on the value we place on D&I. All employees will be met with empathy and our team will encourage them to find not just a new role but the best-matching role.
RECRUITMENT EXPERTS
We have our finger on the pulse of the recruitment industry, we know who's hiring and how to make candidates stand out.
NETWORK OPPORTUNITIES
As well as outplacement coaching, we can introduce employees to new roles that are well-matched to their aspirations and skill set through our global network of ambitious brands.
EXCLUSIVE CONSULTANTS
Well-networked consultants in the respective markets to identify and attract active and passive candidates.
WEEKLY REPORTING
We provide detailed reporting of project status, summary of weekly activity and overview of in-play candidates and interviews.
DNA SCREEN
Cloud-based video interview technology to improve your recruitment process and make it more efficient.
TALENT AUDIT
Designed to help you understand what's working well and identify areas of improvement to position your business as an employer of choice.
---
Just some of our amazing clients
PROUD TO WORK WITH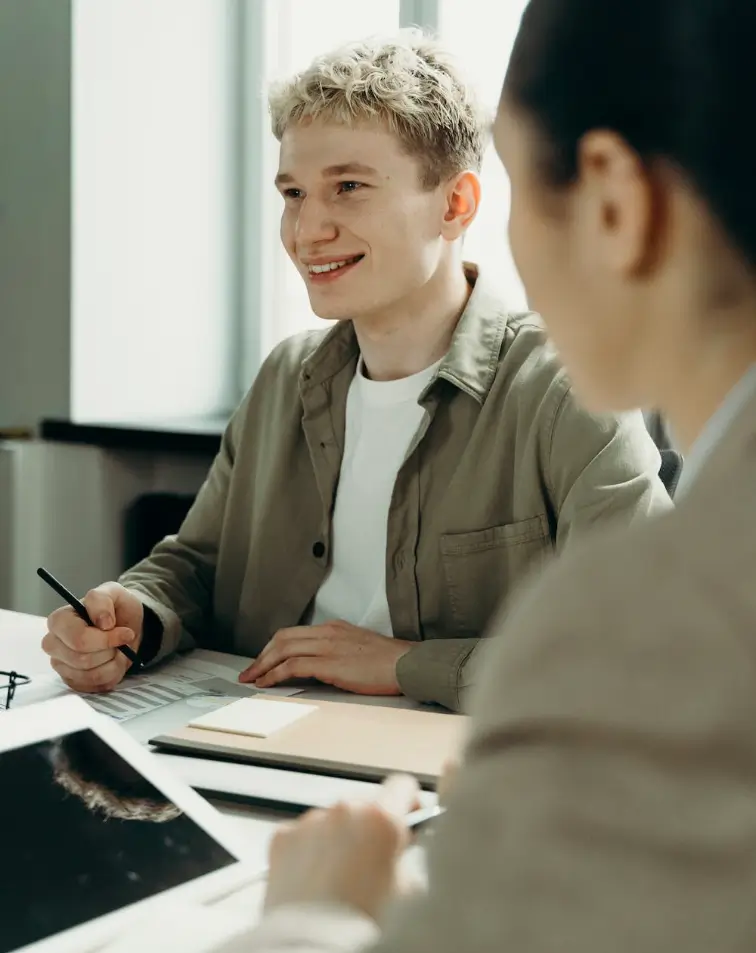 We evolve with you
LET US
HELP
We deliver dynamic recruitment, search and career consultancy solutions that build new alliances between ambitious businesses and the people they need to grow and evolve.
Let's Talk
---
Premium processes for top-notch talent
RECRUITMENT SOLUTIONS