HOW WE WORK
Senior appointments specialists, utilising their unrivalled networks of senior professionals, sourcing tools and technology to identify and attract hard-to-find talent.
We offer:
Premium branded talent attraction marketing campaigns across all our social channels to an audience of over 27,000 followers.
Bespoke search approach and video headhunting.
Advanced DNA Screen interview process.
Detailed assessment and insights of your existing processes and employer brand with practical recommendations.
Agile recruitment process management from initial brief to on-boarding.
Ideal for when you need to attract executives who will take your brand to the next level.
---
It's about what our clients and candidates say
Filter and Deliver
Advanced 1st stage interview and executive assessment
Dedicated and Unrivalled
Dedicated recruitment consultants, immersed in your respective markets with unrivalled network reach.
Reporting and Assessment
DNA Insights Report - Assessing your processes with practical recommendations
Over 100,000 Candidates
Bespoke, targeted search of our database of over 100,000 candidates
Overview and Diagnostics
Video shortlists and talent review dashboard
Switched on Engagement
Dual-branded advertising across all social channels to an audience of over 27,000+ followers
Get the best view of your next team member
DNA Benefits
EXCLUSIVE CONSULTANTS
Well-networked consultants in the respective markets to identify and attract active and passive candidates.
WEEKLY REPORTING
We provide detailed reporting of project status, summary of weekly activity and overview of in-play candidates and interviews.
DNA SCREEN
Cloud-based video interview technology to improve your recruitment process and make it more efficient.
TALENT AUDIT
Designed to help you understand what's working well and identify areas of improvement to position your business as an employer of choice.
PREMIUM ADVERTISING
Gain a competitive edge with our Premium Advertising & Enhanced Search service, which offers dual-branded exposure across our extensive social channels. Elevate your recruitment efforts by tapping into a wide-reaching network, ensuring your job listings receive maximum visibility and attracting top-tier talent.
BESPOKE SEARCH
Our dedicated team employs a strategic and personalized approach, targeting candidates who possess the precise skills and expertise required for the toughest-to-fill roles. We employ a tailored approach that leverages our industry expertise and extensive network, ensuring your company secures top-tier professionals.
EXECUTIVE ASSESSMENTS
Designed to evaluate candidates beyond their qualifications, our comprehensive approach delves into leadership potential, strategic thinking, and cultural fit, ensuring you not only find skilled professionals but future leaders who can drive your organisation's success. Make informed decisions with confidence through our in-depth candidate evaluations.
---
Just some of our amazing clients
PROUD TO WORK WITH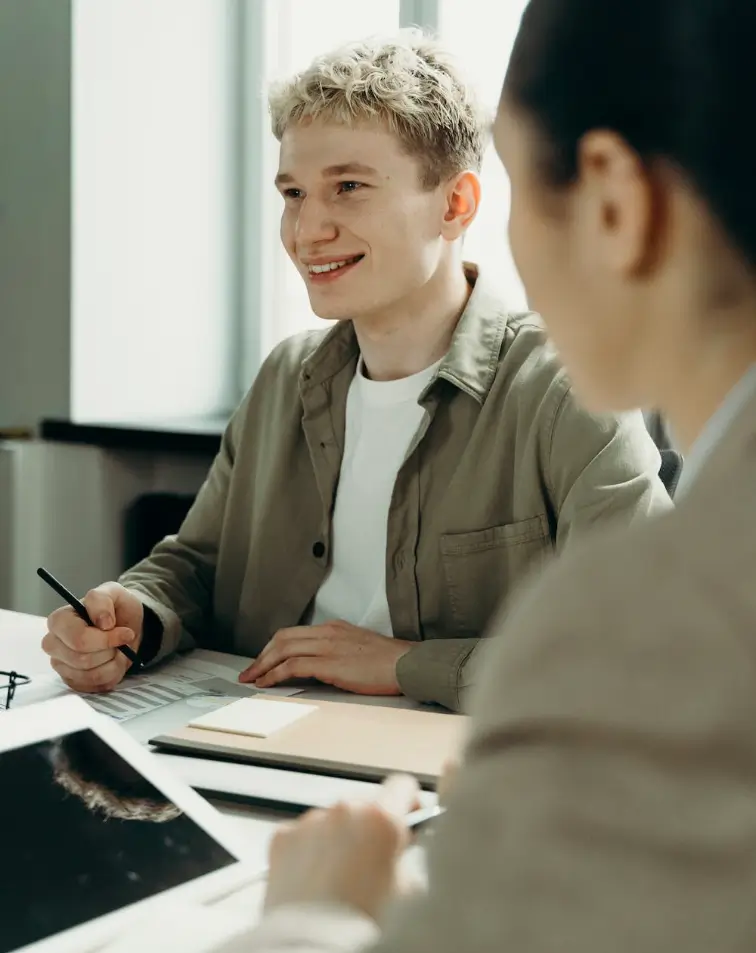 We evolve with you
LET US
HELP
We deliver dynamic recruitment, search and career consultancy solutions that build new alliances between ambitious businesses and the people they need to grow and evolve.
Let's Talk
---
Premium processes for top-notch talent
RECRUITMENT SOLUTIONS