Our Solutions
Our formulas to effectively recruit the talent you need.
We deliver dynamic recruitment, search and career consultancy solutions that build new alliances between ambitious businesses and the people they need to grow and evolve.
Combining our collective experience in recruiting across the creative, advertising, marketing and technical scene, we pride ourselves on building respectful partnerships and collaborative successes, from the first interaction.
Incredible people are at the heart of every successful business – we are dedicated to helping you identify, attract and secure the talent you need to thrive.
---
Premium processes for top-notch talent
RECRUITMENT SOLUTIONS
Get the best view of your next team member
DNA Benefits
NETWORK OPPORTUNITIES
As well as outplacement coaching, we can introduce employees to new roles that are well-matched to their aspirations and skill set through our global network of ambitious brands.
EMPLOYER BRANDING
Our Embedded option gives us depth of knowledge to harness Employee Value Proposition (EVP) and give candidates the full picture on why you're the company to work with.
EMPLOYEE WELLBEING
Reduce conflict potential by outsourcing the career transition support element to limit employee / employer communication during difficult times such as being made redundant.
DIVERSITY & INCLUSION
We pride ourselves on the value we place on D&I. All employees will be met with empathy and our team will encourage them to find not just a new role but the best-matching role.
EXPERIENCED CAREER COACHING
Comprehensive career transition information delivered by experienced DNA careers coach to guide employees towards a successful new role.
RECRUITMENT EXPERTS
We have our finger on the pulse of the recruitment industry, we know who's hiring and how to make candidates stand out.
EXCLUSIVE CONSULTANTS
Well-networked consultants in the respective markets to identify and attract active and passive candidates.
COST-EFFECTIVE MODEL
A partnership model is more efficient which leads to lower cost per hire: projected at being between 40%-50% cheaper than in-house or contingent costs.
WEEKLY REPORTING
We provide detailed reporting of project status, summary of weekly activity and overview of in-play candidates and interviews.
CONSISTENT FEE STRUCTURE
Consistent, easily forecasted, cost-effective hiring which doesn't hit your bottom line all at once which makes your FD's life easier.
DNA SCREEN
Cloud-based video interview technology to improve your recruitment process and make it more efficient.
TOP-TIER TALENT ACQUISITION
As your embedded talent partner, our experts team with specialist knowledge, extensive network and the latest tools can attract and find the best-matching talent for your needs.
TALENT AUDIT
Designed to help you understand what's working well and identify areas of improvement to position your business as an employer of choice.
FLEXIBLE & SCALABLE
This option gives you the ability to scale up and scale down your recruitment team at short notice, meaning less expensive hiring sprees and no wasted time for your team.
PREMIUM ADVERTISING
Gain a competitive edge with our Premium Advertising & Enhanced Search service, which offers dual-branded exposure across our extensive social channels. Elevate your recruitment efforts by tapping into a wide-reaching network, ensuring your job listings receive maximum visibility and attracting top-tier talent.
FIRST INTERVIEW CONDUCTED BY DNA
Our expert team will conduct initial interviews, ensuring only the most promising candidates who align with your company's values and vision proceed to your selection process. Save time, reduce hassle, and make confident hiring decisions with our proven approach.
DIVERSITY & INCLUSION GOALS
Using equitable processes we can help you achieve your diversity and inclusion goals. Working with you we'll define objectives and use positive action to help fulfil these goals.
BESPOKE SEARCH
Our dedicated team employs a strategic and personalized approach, targeting candidates who possess the precise skills and expertise required for the toughest-to-fill roles. We employ a tailored approach that leverages our industry expertise and extensive network, ensuring your company secures top-tier professionals.
EXECUTIVE ASSESSMENTS
Designed to evaluate candidates beyond their qualifications, our comprehensive approach delves into leadership potential, strategic thinking, and cultural fit, ensuring you not only find skilled professionals but future leaders who can drive your organisation's success. Make informed decisions with confidence through our in-depth candidate evaluations.
---
Just some of our amazing clients
PROUD TO WORK WITH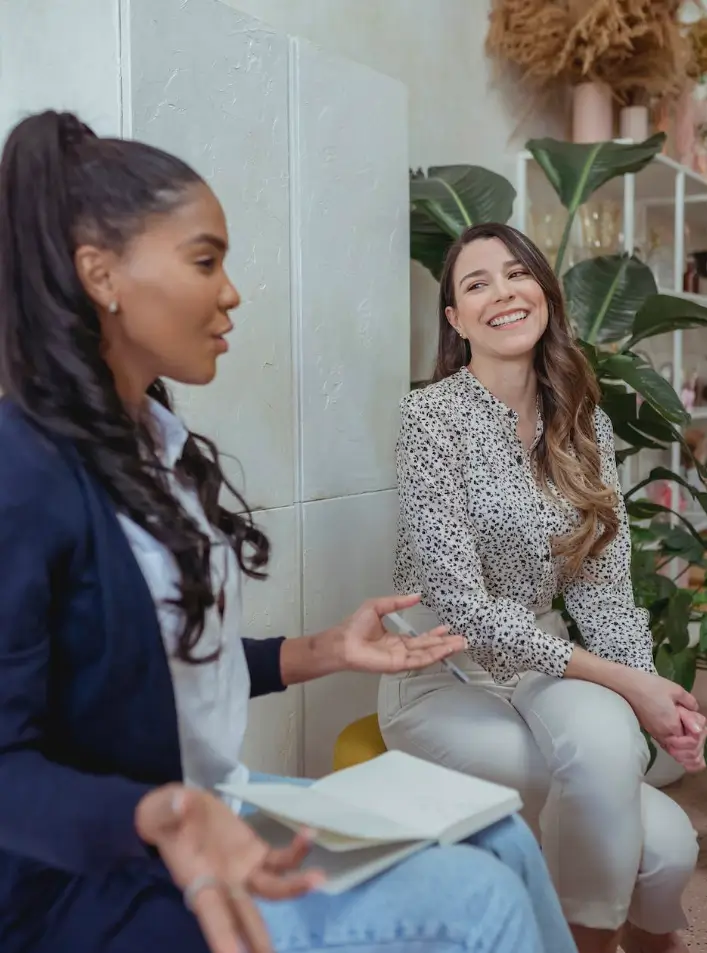 Looking to hire?
WE FIND
TALENT
We offer a range of support around diversity and inclusion targets, industry insight, salary bench-marking, employee brand perception – all of which will contribute to attracting the best talent as well as maximising talent retention.
Send Your Brief