Flexible, in-house solution
Build an agile team from the inside out with our DNA Embedded recruitment solution.
Our flexible, cost-effective subscription model allows you to quickly and efficiently scale to match your ambitious growth plans whether you're a start up or a well-established business.
We act as an extension of your team, working with your business leaders and hiring managers to find the best solution for every role. Let us help you achieve your hiring goals and build the best team possible.
We take an inclusive approach to sourcing and managing the talent acquisition process and implement D&I-centric methodologies help improve our clients' chances of building a more diverse workforce.
We understand the importance of having a top-notch talent acquisition team. That's why we offer the support of experienced embedded recruitment experts who are dedicated to your success.
---
See if Embedded is the right solution for your business
Features of the DNA Embedded solution
FLAT SUBSCRIPTION MODEL
We manage all your recruitment needs under one subscription fee - a partnership approach.
DEDICATED TALENT TEAM
You will have one or more embedded talent partner(s) plugged into your company (this can be in-person or remotely depending on your needs) as well as access to an experienced client lead.
EXTENSIVE TALENT DATABASE
Access to the DNA database and network with the ability to build bespoke talent pools for future hiring.
LATEST RECRUITMENT TOOLS
The best recruitment tools will be used by your talent partner including LinkedIn Recruiter, our cloud-based video interview technology and our pro-sourcing tools.
RECRUITMENT CONSULTATION
Detailed assessment and insights of your existing processes and employer brand with practical recommendations.
Get the best view of your next team member
DNA Benefits
EXCLUSIVE CONSULTANTS
Well-networked consultants in the respective markets to identify and attract active and passive candidates.
COST-EFFECTIVE MODEL
A partnership model is more efficient which leads to lower cost per hire: projected at being between 40%-50% cheaper than in-house or contingent costs.
CONSISTENT FEE STRUCTURE
Consistent, easily forecasted, cost-effective hiring which doesn't hit your bottom line all at once which makes your FD's life easier.
WEEKLY REPORTING
We provide detailed reporting of project status, summary of weekly activity and overview of in-play candidates and interviews.
TOP-TIER TALENT ACQUISITION
As your embedded talent partner, our experts team with specialist knowledge, extensive network and the latest tools can attract and find the best-matching talent for your needs.
DNA SCREEN
Cloud-based video interview technology to improve your recruitment process and make it more efficient.
TALENT AUDIT
Designed to help you understand what's working well and identify areas of improvement to position your business as an employer of choice.
FLEXIBLE & SCALABLE
This option gives you the ability to scale up and scale down your recruitment team at short notice, meaning less expensive hiring sprees and no wasted time for your team.
PREMIUM ADVERTISING
Gain a competitive edge with our Premium Advertising & Enhanced Search service, which offers dual-branded exposure across our extensive social channels. Elevate your recruitment efforts by tapping into a wide-reaching network, ensuring your job listings receive maximum visibility and attracting top-tier talent.
DIVERSITY & INCLUSION GOALS
Using equitable processes we can help you achieve your diversity and inclusion goals. Working with you we'll define objectives and use positive action to help fulfil these goals.
---
Just some of our amazing clients
PROUD TO WORK WITH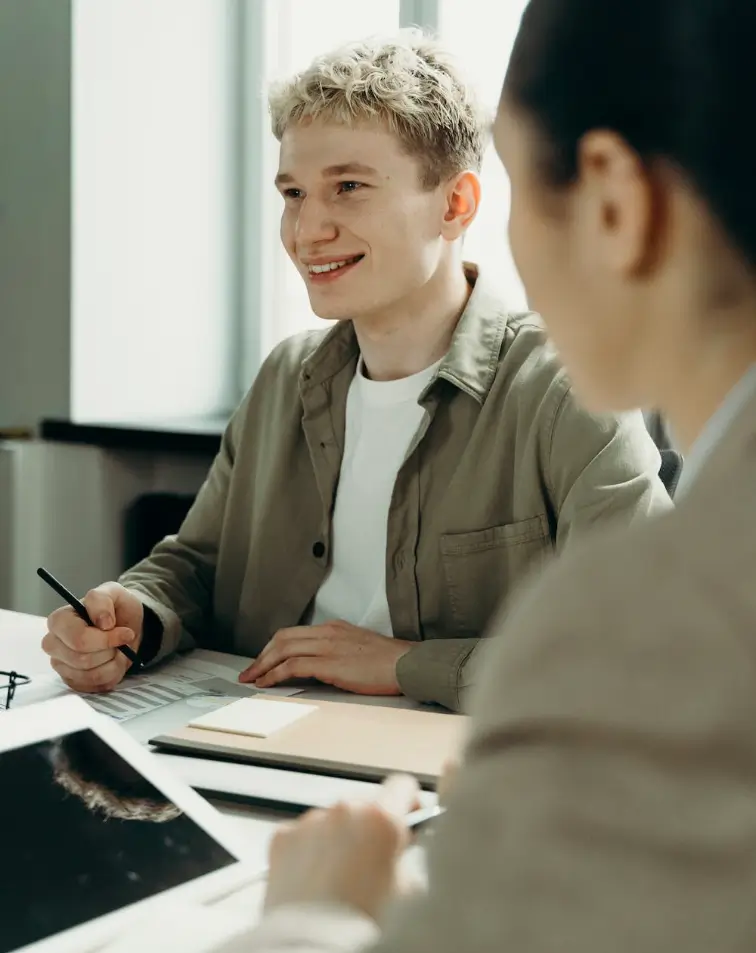 We evolve with you
LET US
HELP
We deliver dynamic recruitment, search and career consultancy solutions that build new alliances between ambitious businesses and the people they need to grow and evolve.
Let's Talk
---
Premium processes for top-notch talent
RECRUITMENT SOLUTIONS