THE JOB
INFORMATION ABOUT THE ROLE
JOB DETAILS
Holywood, Dumfries and Galloway, Scotland, Scotland
£70000 - £80000 per annum, Benefits: annual bonus (£12,000+) exceptional benefits
Creative & Design UX And UI
JOB DESCRIPTION
Experience Design Lead - CX Consultancy - London and Amsterdam 

Passionate about exceptional customer experiences?

Join the ranks of an industry-leading Customer Experience Consultancy as a
Experience Design Lead
. This is your opportunity to be at the forefront of driving customer research, shaping brand strategies, and revolutionising multichannel experiences. If you're driven by creating powerful customer interactions and fostering deep customer-brand relationships, this role is tailor-made for you.
Our client stands as a trailblazing Customer Experience Consultancy, renowned for partnering with top-tier brands and dynamic startups. Their expertise lies in crafting customer-centric strategies, delivering impactful customer experiences, and spearheading innovative ventures.

Your impact:
As an
Experience Design Lead
, you'll be the driving force behind customer research and insights, leveraging the best in brand and experience design practices to forge strategies for brands, propositions, and multichannel experiences. With an in-depth understanding of customer needs, motivations, and contexts, you'll optimize interactions across various touchpoints to craft compelling and resonant experiences. Beyond hands-on design, you'll mentor fellow experience designers, collaborate seamlessly in cross-functional teams, and actively contribute to their CX initiatives and market presence.
Your qualifications:
Ensure you're equipped with:
A captivating portfolio:
Showcase your diverse design prowess, encompassing branding, visual aesthetics, customer journey maps, storyboards, mockups and prototypes.
You're the one if you have:
Proven Versatility: Your experience spans creative and strategic domains, encompassing roles like brand strategist, service designer, and interaction designer.
Research Acumen: Command both quantitative (surveys, web analytics, A/B testing) and qualitative research techniques (interviews, observation, ethnography).
Omnichannel Vision: Possess a solid understanding of customer experience disciplines and a knack for designing seamless omnichannel experiences.
Innovation and Problem-Solving: Demonstrate unmatched creativity, problem-solving finesse, and an innate innovative spirit.
Master Storyteller: Effectively communicate through captivating narratives.
Tech Savvy: Proficiency in industry-standard design and prototyping tools like AdobeCC, Figma, Sketch, InVision, or Framer.
Agile Aficionado: Familiarity with agile methodologies and design sprints.
Plus points if you bring:
Startup Savviness: Thrived in the fast-paced realm of startups.
Drive and Positivity: Self-motivated, positive outlook, and a passion for tackling intricate challenges.
Curiosity and Adaptability: An insatiable curiosity, eagerness to learn new tools, and staying updated with industry trends.
Reward:
Competitive salary ranging from £70,000 to £80,000, plus annual bonus and exceptional benefits.
Don't just seek a job; forge a transformative career journey with us. Unleash your potential as a Design Lead, and join their endeavour to reshape the landscape of customer experiences.

Join us and shape tomorrow's experiences today.
To be instantly considered for this role please click apply to send us your CV, and we can then get in touch should your skills and experience be what our client is looking for.
Please note you must have the right to work in the UK and EU for your application to be considered.
DNA is committed to promoting a diverse and inclusive community and welcomes applications from candidates of all backgrounds.
job reference (SP10869)
FAIR EMPLOYMENT
Our COMMITMENT
DNA is committed to promoting a diverse and inclusive community and welcome applications from candidates of all backgrounds. Although we try to respond to all applications, unfortunately due to the high number we receive we are unable to respond to all of those who are unsuccessful.
DNA Recruit deliver dynamic recruitment, search and talent solutions and provide insight, knowledge and credible introductions necessary for client side and agency roles. Areas we specialise in - New Business, Account and Project Management, Strategy and Planning, Events, Experiential, Creative and User Experience Design, Technology, Product, Marketing and Data roles for permanent, contract and freelance recruitment, search and selection, talent advisory and consulting across the UK and globally.
We offer up to £250 in vouchers for any referrals who pass their probationary period, so if you know of anyone who might be interested please forward the link for the job advert to them or fill in this form.
Fill out the form, attach your CV and we will help you with the next step in your career.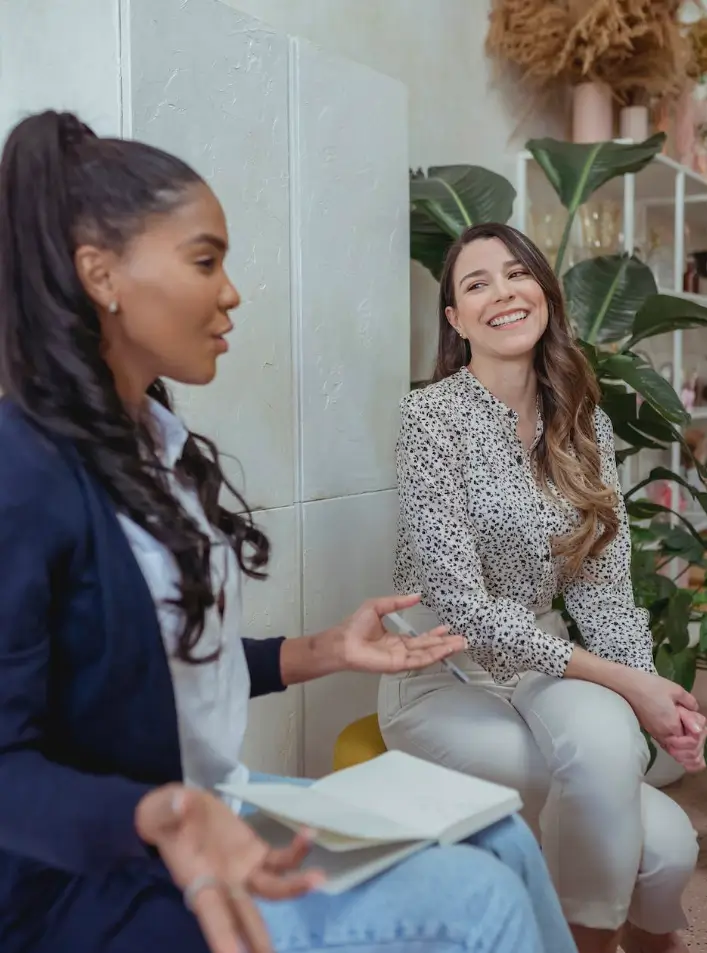 Looking to hire?
WE FIND
TALENT
We offer a range of support around diversity and inclusion targets, industry insight, salary bench-marking, employee brand perception – all of which will contribute to attracting the best talent as well as maximising talent retention.
Send your brief